Organizations & Associations
Getting involved while you are on campus helps you grow as an individual, meet new people, find new interests, build relationships, and network with professionals in your area. We highly recommend you make the most of your time at UL Lafayette and join an organization that furthers your academic journey and supports your success.
Criminal Justice Society
Our Criminal Justice Society is actively involved in activities on and off campus. If you are interested in joining the Criminal Justice Society you will need to complete the Application for Membership and pay the membership fee of $5.00 for the semester. These things will need to be turned into an officer of the Criminal Justice Society at one of the first two meetings of the semester. We hold general meetings twice a month, those dates will be posted well in advance.
Prestigious members of the Criminal justice field attend these meetings to present personal insight  into the Criminal Justice field from their experience and provide networking opportunities to members.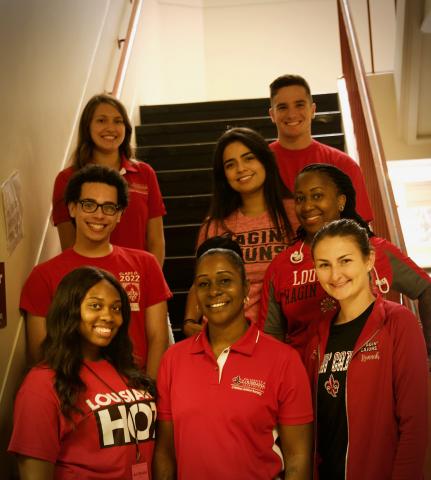 Criminal Justice Society Officers 2018